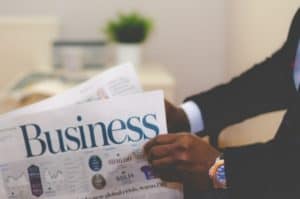 My periodic review of State of Michigan court cases continues with an important case Renco Electronics, Inc. v. UUSI, LLC (dba Nartron), dealing with how to respond when a supplier breaches a contract.
Nartron contracted with Renco for Renco to manufacture specialized products; Nartron sold to OEMs.  The contract required Nartron to pay for all products no matter what stage of production they were in.
When Nartron's OEM contract was pulled, it immediately terminated its contract with Renco, and refused to pay for the work in process.
Renco sued, and Nartron defended its non-payment by asserting Renco used non-conforming components in the product it manufactured.
Resolution of the case required a detailed analysis of the facts and should be a warning to all companies who have any type of ongoing relationships with suppliers.

First, this case was under the Michigan Uniform Commercial Code because it was an order for products.  The UCC has special rules that govern the sale of products (and generally doesn't apply to the sale of services).
Secondly, the court recognized that some of the products did contain non-conforming products, BUT, Nartron did not provide proper notice of non-conformity to Renco.  In fact, the court said Nartron's continued acceptance of the supposed non-conforming goods deprived Renco of the opportunity to fix any claimed defect.  The court stated Nartron could have expected the goods to be precise, but once it accepted them and did not assert a claim that the products were poorly made, it had effectively modified the contract "through a course of dealing."  It should be noted that Nartron had prior notice of the non-conforming goods and even had made notations in its records that they would continue to accept the products manufactured by Renco.
Third, because Nartron failed to give proper notice to Renco, it couldn't defend its non-payment based on this claim.  By failing to raise their claim for improperly manufactured products, Nartron had effectively waived the objection.  As importantly, Nartron could not even show that the value of the non-conforming goods had substantially impaired Renco's products.
Here are 5 things you can take away from this case:
Every company must have a contract administrator who continuously monitors contracts and the performance of its vendors.
If there is any specific non-conformity by the vendor, this issue has to be raised immediately to either have it corrected or for the company to preserve its rights to claim a breach of a contract.
The manufacturing side of the business must have a point person to deal with the contract administrator so the administrator knows when the vendor has violated the contract.
Avoid, if possible, paying for work-in-progress. Your obligations should only be for finished goods.
Whenever you think there might be a breach (and even if you are not sure) get your legal advisor involved so you take all the actions you need to in order to preserve your rights.
If you have any questions about your contracts give me a call at 248-455-6500 or email me at [email protected]