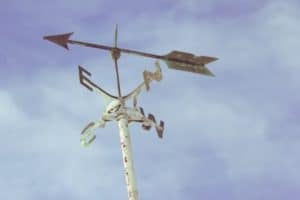 Winds of change have swept through the Corporations Division of the Michigan Department of Licensing and Regulatory Affairs (LARA).
Starting on October 30, 2017 LARA launched the Corporations Online Filing System (COFS).  The former MICH-ELF filing system is no longer available.
How Does this Affect You?
When you formed your business the State of Michigan gave your business an ID number.
This is the number you used for business filings with the State of Michigan i.e. file your Annual Statements, renew Assumed Names, Change Registered Agents, etc.
That number is no longer active
Please note: this has nothing to do with your taxpayer ID number for the Michigan Department of Treasury or IRS.  Different number.
By now the registered agent for your business should have received a letter from the State of Michigan with a new ID number along with a username and password for the new COFS.
If your registered agent did not receive this letter they should contact the Corporations Division by email at [email protected].
You should update the staff that handles your business filings of the new filing requirements.
Of course, if our office is the Registered Agent then we will let you know of your companies new ID number for your records and handle any necessary filings.
As a result of the new system all of the old LARA webpages no longer work.  Below is a list of the new webpages you will need to use.
Please be sure to update your favorites/bookmarks with the following URLs:
Corporations Online Filing System

– www.michigan.gov/corpfileonline

Business Entity Search

– www.michigan.gov/corpentitysearch

Rejected Filings Search

– www.michigan.gov/corprejectedsearch

Mark & Insignia Search

– www.michigan.gov/marksearch

Historic Card File Search

– www.michigan.gov/corpcardsearch

Certificate Verification Search

– www.michigan.gov/corpverifycertificate

Order Request Form

– www.michigan.gov/corporderform
There will no doubt be some bumps along with way but hopefully this system will make things easier and faster for filing with the State.
If you or your staff have any questions regarding these changes please contact me at 248-455-6500 or email me at [email protected]